Home Performance Design Review
A unique building design consulting service that results in a better home
We review your project plans then give insights to improve home comfort, health, and energy performance.
With our Design Review, be confident that your build teams are making the best choices to meet your home performance and carbon footprint reduction goals, within budget.
Examples of deliverables: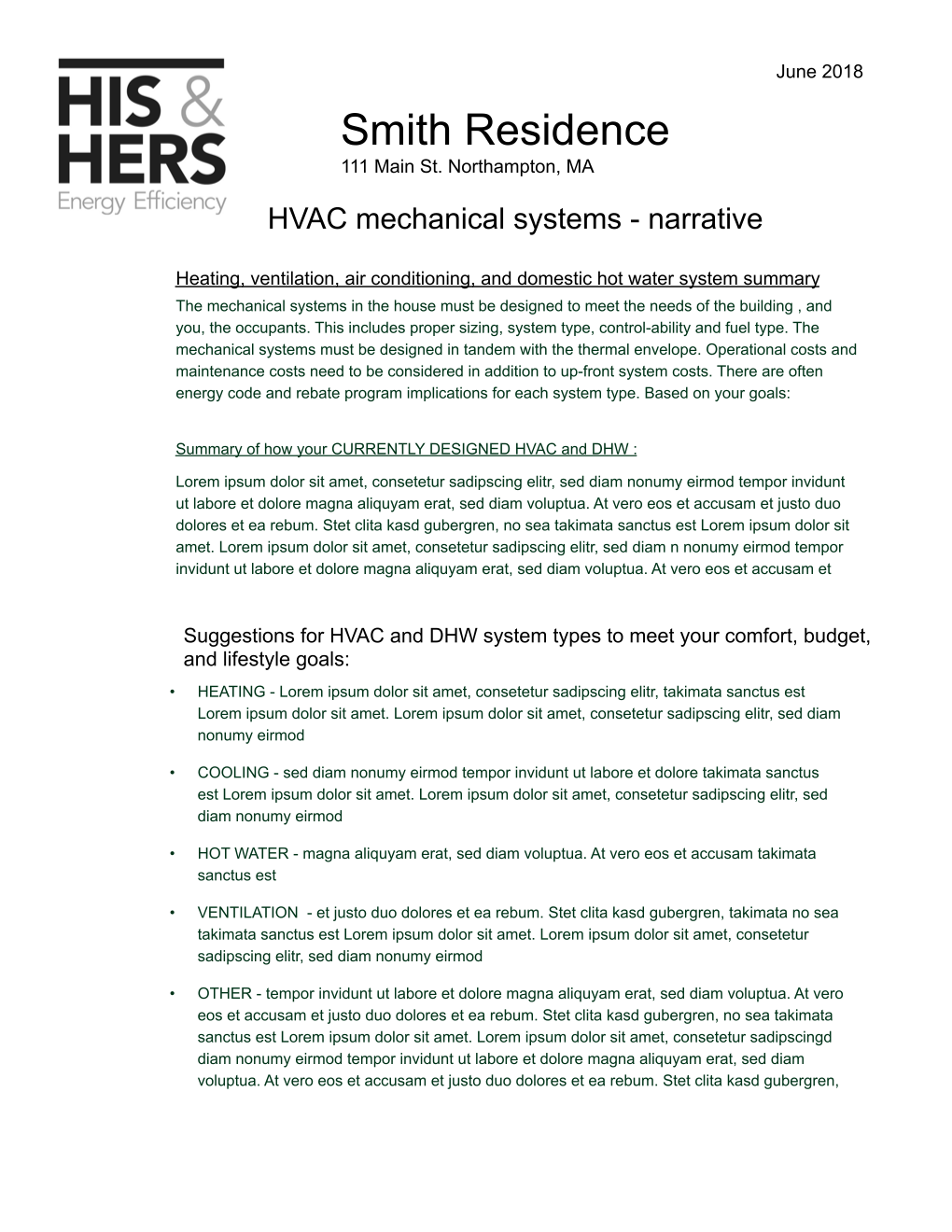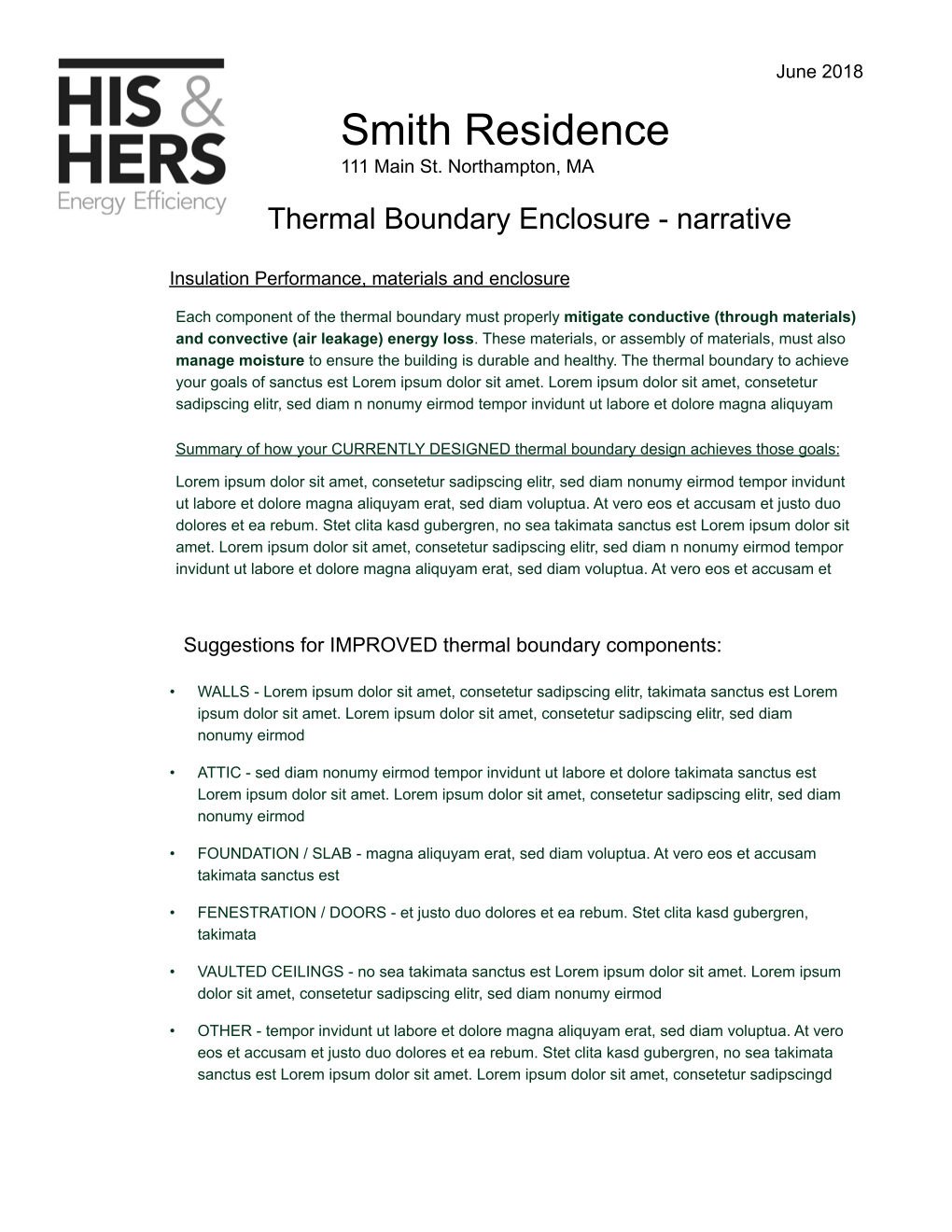 Why you need HIS & HERS Energy Efficiency's design support
Builders, sub contractors, and designers often take the least complicated route - they default to what they know and have confidence in. Confidence and simplicity is good, but it's not always the best option to meet your project and personal goals. Without an energy consultant on the team construction details can be underdone: inadequate insulation or non-continuous airsealing details. Alternatively, features can be over-built/over-designed to result in imbalanced performance and excessive cost: expensive triple pane windows with 'good' but not 'great' wall insulation, resulting in mediocre overall U-Average of the wall system. As your remote energy consultant, we'll ensure details aren't missed and energy related home features (there are a lot!) are designed to support the overall system, as well as your project goals and budget.

General contractors may have HVAC sub contractors they regularly work with that only installs specific brands of equipment. The proposed system may not be the best choice to meet your home's design loads or to meet your current and future energy goals: you may be intending to install solar PV in the future, so electric systems make sense. As an independent third party, we'll assess the specified equipment and determine if it's a good match for your home and your current or future energy goals.
We are involved in many residential building projects each year. As building energy codes and technologies are changing, we understand what is current, and know how to integrate best-practices into common building systems. Example: by drawing a continuous air-barrier on building sections, a builder without much 'high performance' construction experience, can build a very efficient home. From our reports and plan mark-ups, you'll receive specific recommendations based on building science and industry best-practices.
Building science is our lens. Building science addresses air, moisture, and heat transfer through building components. Durable assemblies are designed in tandem with the multiple systems of a house, including the HVAC mechanical systems and occupant behavior.
The process
1. Upload building plans as PDFs
2. Tell us a little about your project and goals (5 minute survey)
3. We'll follow up via email with any clarifying questions
4. 3-5 business days, you will receive a password to access your Design Review reports
Three Service options, starting at $300
1. Design Review and plan markup: Building plan marked up, thermal envelope narrative, HVAC narrative, and energy code compliance risks, rebate opportunities. $300
2. Design Review and energy modeling: Everything in the base option 1 along with a detailed Ekotrope software simulation of the energy performance and energy costs of the home. Software generated reports include: projected HERS index, component loads. $800*
3. Net-0 design support: Detailed energy modeling and consulting. Design consultation, energy modeling with multiple design scenarios to explore design and system options, detailed HVAC system selection and sizing support. $1200-$2000 depending on project complexity.

Any option can be expanded upon to include site visits to complete a Certified HERS rating or 2012/2015 IECC compliance testing. Or, if you just need input and support through the building process with additional remote consulting, we already know your home so are just an email away.

We guarantee you'll gain value for our service. If you don't agree, we'll refund you 100% - not kidding.
Why do we offer this affordable design support service? There's huge need!
We are a bit exhausted by the stigma that 'high performance green' houses are extraordinarily expensive compared to 'normal' houses. We feel that as professionals in a time of a climate crisis and an overdue transition to a sustainable energy economy, it is our responsibility to help mainstream high performance building design by offering a unique technical support service that is equally highly practical, properly technical, and affordable.
You have questions, we provide answers
Homes are complicated. Our insights will provide lasting value by reducing energy costs, increasing comfort and building durability. We are so confident that our design review service will be of value, that if it's not, we'll refund you 100%.
We can help answer tough questions:
Can I consider heat pumps as my primary space conditioning system for a new home in a cold climate?
Can I use a wood stove in a tight home? What are precautions to take to ensure it does not backdraft?
What is the best ventilation system , to ensure I'm not wasting energy and have control of air exchanges in the house? How do I know how much air exchange is needed?
Is it worth it to insulate under my basement slab? What is slab-edge insulation?
Is spray foam the best insulation for my house? Where are the best places to used open and closed cell spray foams? When is less expensive batt insulation suitable?
What Solar Heat Gain values should I aim for in window glazing?
Think we may be able to help with any other questions.. email us